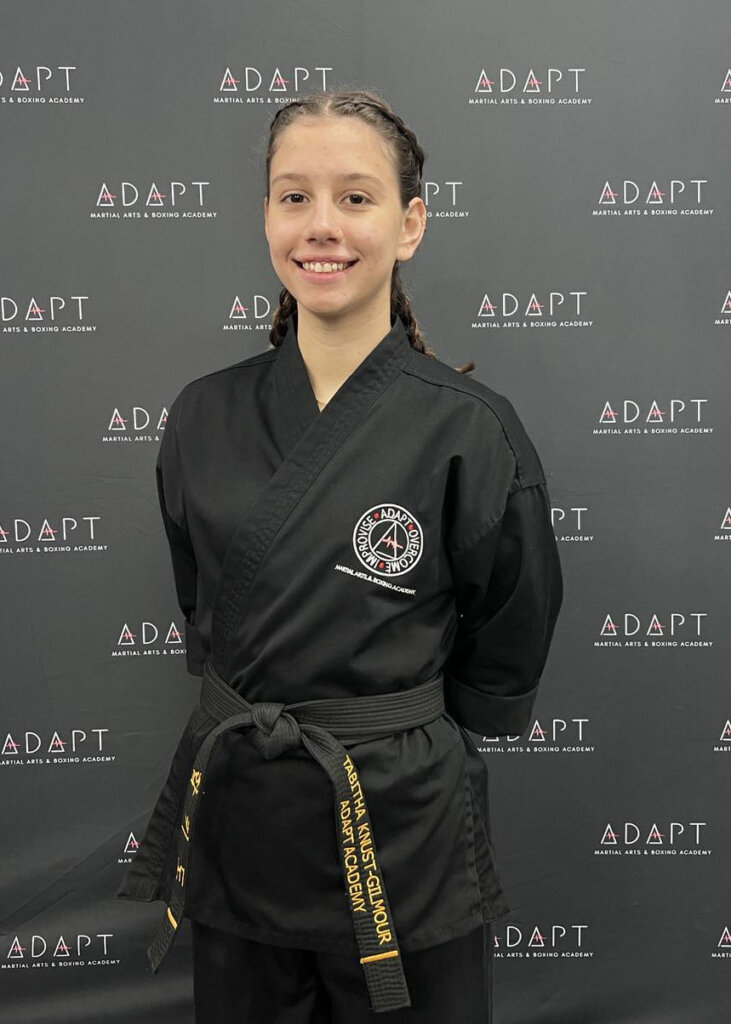 Miss Tabitha is 17 years old, she startedhas been training in Martial Arts for 10 years. She has her Senior Black Belt 1st Dan in Hapkido. She is also currently a Blue/black tip belt in Taekwondo.
She has competed with great success in national and international events over the years with her nunchucks in extreme weapons, showmanship and traditional weapons.
Tabitha started teaching in August 2020. She teaches every day in the Little Rangers and Junior classes.
Miss Tabitha started dancing when she was only 2.5 years old, and in 2019 she had the opportunity to represent Australia with her dance crew in Phoenix, Arizona in the Hip Hop International World Championship.
For exercise, you will find her on the mats training a couple of day a week as well as training in boxing with Miss Michelle and in her spare time she's just started taking up skateboarding. During her down time you'll find her watching her favourite TV shows cuddled up to her doggos.