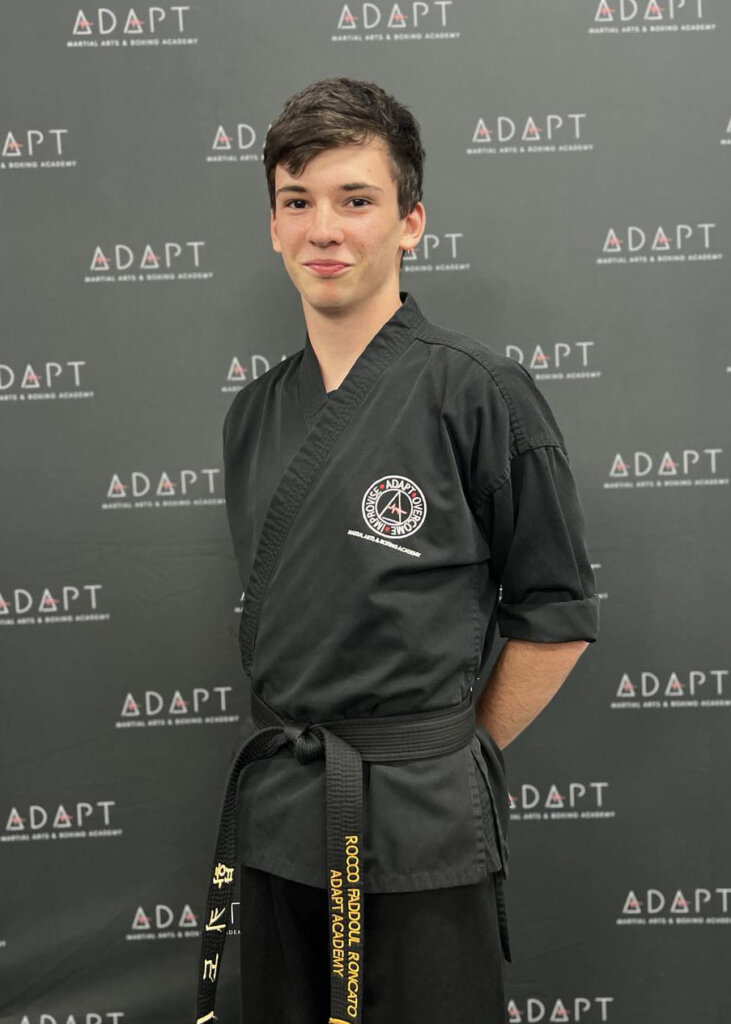 Mr Rocco is 17 years old, he has been training Martial Arts since January 2014. He currently has his Senior Black Belt 1st Dan in Hapkido.
Over the years, he has competed in many national and international events, with great outcomes. His favourite events are extreme weapons and showmanship doing some very impressive moves with his Sword.
Rocco has been teaching since mid-2021 the Little Rangers and Junior classes. 
He loves training, you will find him on the mats doing Martial Arts and Boxing Monday to Thursday.
Mr Rocco loves Marvel Movies and thinks Tom Holland is the best Spiderman EVER! When he is not watching Marvel movies he's indulging in Star Wars, his favourite movie is "Revenge of the Sith" and he does this sorrounded by his many reptiles and snakes, cat and dog Chino.