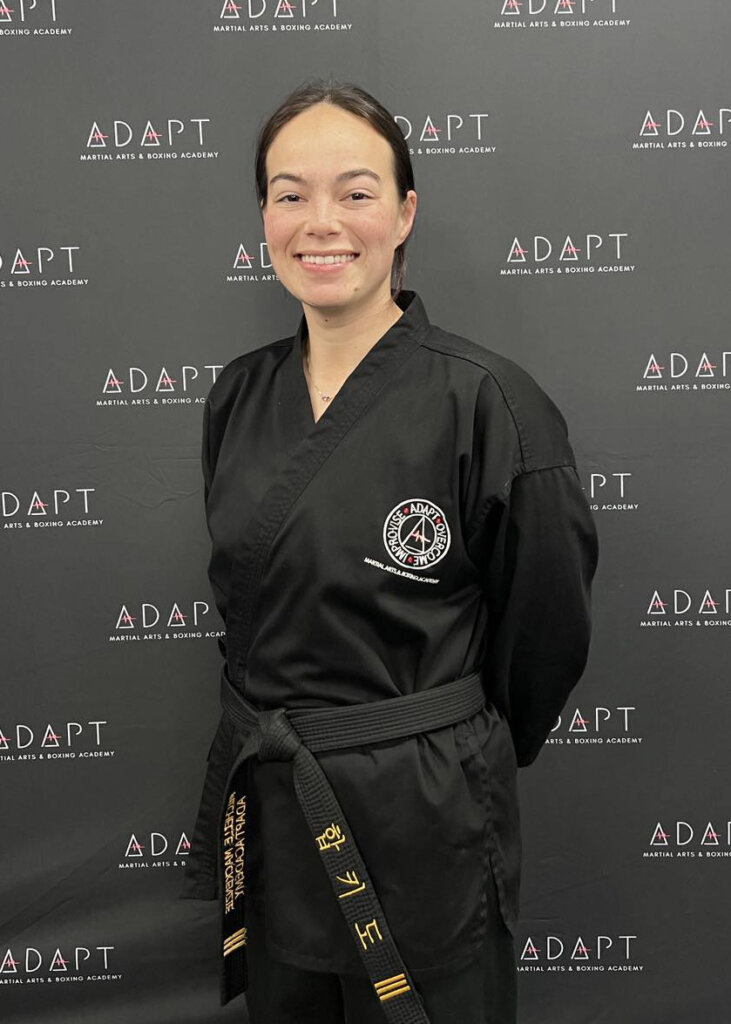 Miss Michelle is 25 years old and started her Martial Arts journey in 2007.
She has been Master Kosta's student for over 15 years!
She is now a 3rd dan in Hapkido and 1st dan in Taekwondo. She is a star with her Nunchucks and has competed and placed in many national and international competitions over the years. Her favourite events have been extreme weapons and Showmanship.
Michelle started teaching about 10 years ago. She teaches Little Rangers, Junior classes, Martial Arts Teen/Adult classes, sometimes takes on the Mixed boxing class but recently, she's running her very own LADIES ONLY boxing class. She's on the mats teaching everyday!
To keep fit, she trains almost everyday in Boxing and/or Martial Arts including doing boxing PT's with Kosta. On the days she's not training at Adapt, you will often find running or walking.
In her spare time, when she's not playing with her 2 huge French Mastiffs you'll find her doing TikTok videos for fun. This summer, Michelle has also taken up surfing and she's loving it!