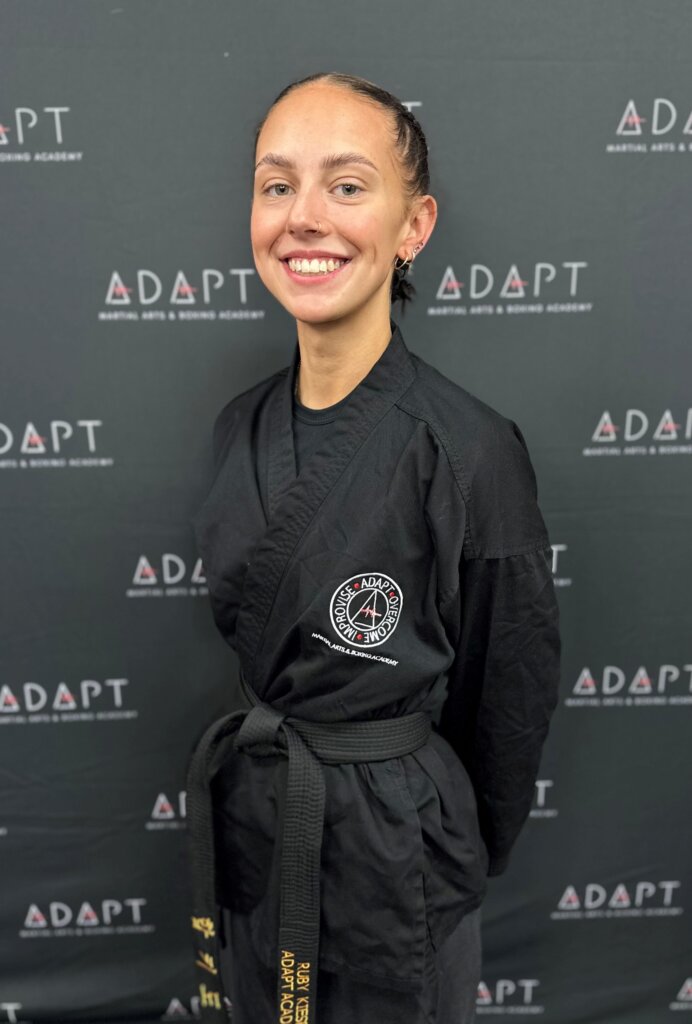 Miss Ruby is 20 years old, she started training in August 2016. She is a 2nd dan in Hapkido and Chodan in Taekwondo (only a few months away from her 1st dan)
Ruby has been teaching for almost 5 years. She teaches Little Rangers and Junior classes and is an assisting teacher for the Martial Arts Teen/Adult classes.
To keep fit, she trains as much as she can in Martial Arts and boxing.
Miss Ruby is an avid car lover and currently owns 4 cars, including some classics like a Roadster, Celica and a Subaru Forester.